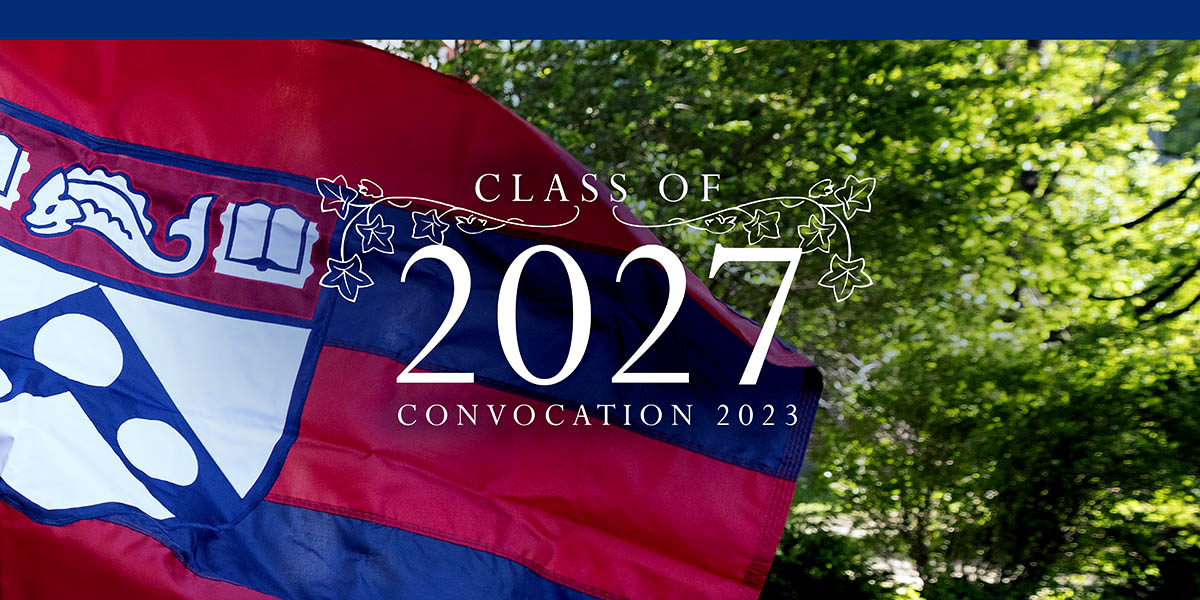 University of Pennsylvania
Convocation 2023
Monday, August 28, 2023
7:00 p.m.
Franklin Field
Penn ID Required
Welcome to the University of Pennsylvania!
President Liz Magill and Provost John Jackson hosted the Convocation Ceremony on Monday, August 28, 7:00 p.m. at Franklin Field. This ceremony is Penn's traditional welcome to the Class of 2027 and new transfer students as they join the Penn community, with remarks and musical performances.
Please see Franklin Field policies for information about the stadium policies and prohibited items.
Recent Convocation Ceremonies: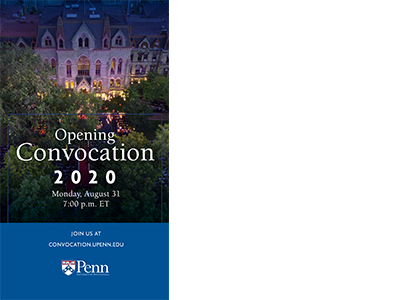 Convocation 2020
Monday, August 31, 2020
For the online ceremony, go to YouTube.
August 31, 2020 
PDF download.