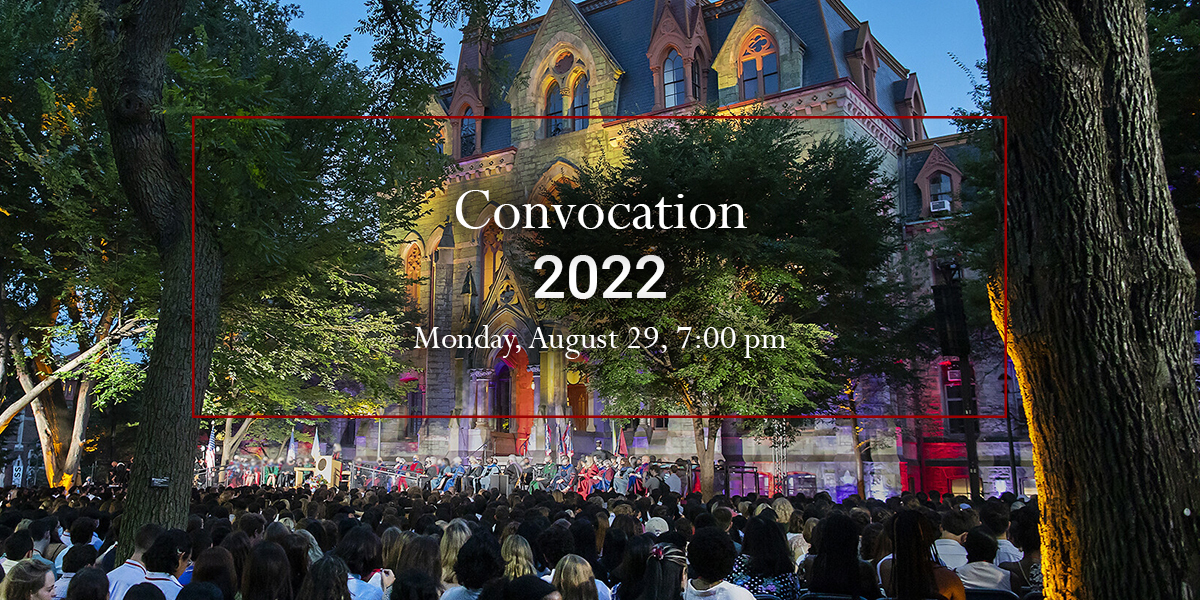 University of Pennsylvania Convocation 2022
Welcome to the University of Pennsylvania!
President Magill and Interim Provost Winkelstein will host the Convocation Ceremony on Monday, August 29, 7:00 p.m. at Blanche P. Levy Park at the College Hall Green. This ceremony is Penn's traditional welcome to the Class of 2026 and new transfer students as they join the Penn community, with remarks and musical performances.
Recent Convocation Ceremonies: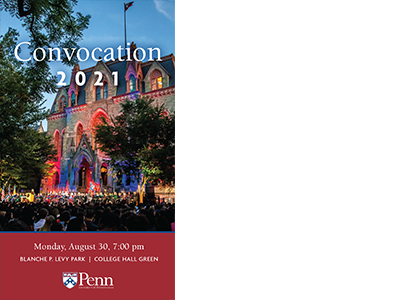 2021 Convocation - Monday, August 30, 2021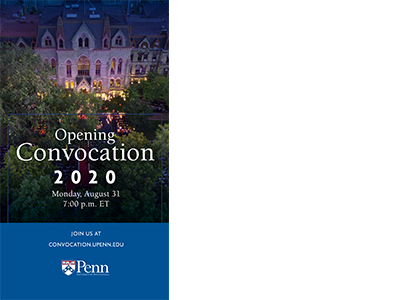 2020 Convocation - Monday, August 31, 2020
For the online ceremony, go to YouTube.
August 31, 2020 
PDF download.